Comic book for children to spread coronavirus awareness
The Indian Ministry of Health and Family Welfare has come up with a unique idea to spread awareness about Coronavirus among children through a comic book that provides information on the outbreak and how they can remain safe.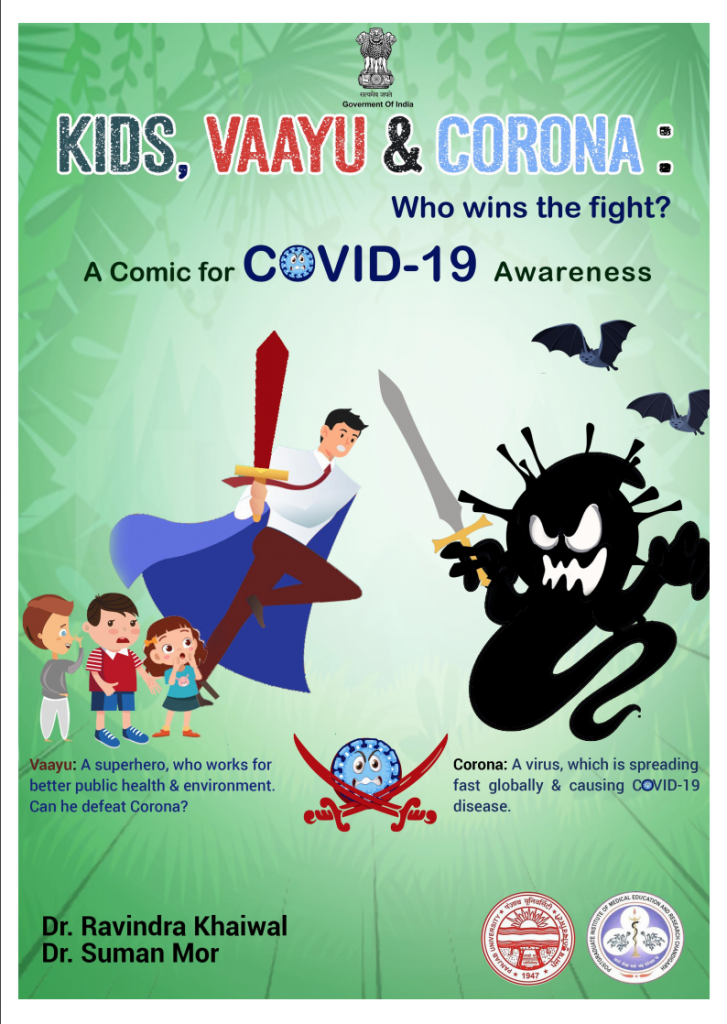 On the cover page of the comic, there are three kids visibly scared of Coronavirus represented as a monster. 'Vaayu' is the superhero (global citizen) who works for better public health and environment and fights Coronavirus to keep the kids safe.
Click HERE to read  the Comic Book KIDS, VAAYU & CORONA