What's your favourite book and Why?
1st Prize winner is Charmi
The Land of Stories
The Land Of Stories is a series of 6 books written by Chris Colfer ; " The Wishing Spell", "The Enchantress Returns", "A Grimm Warning", "Beyond the Kingdoms", "An Author's Odyssey" and "World Collide".
I like these series because it's all about hard work, imaginative and mystic. It tells us the difference between the imaginative world and the real world.
What happens in the story?
This story is about a pair of twins Alex Bailey and Conner Bailey, who find out that their family was hiding a big magical secret from them. The twins accidentally travel to the Land Of Stories and on their epic journey to go back home they find out secrets nobody would expect!
I recommend this series to people who love fairytales, mystery and family drama. The books can teach you many things in life if you deeply understand it. When I started reading them I recommended by mom read them too. I loved them so much that I am waiting for their upcoming books. Now my mom and me are waiting for the next story! I am sure you will also become a fan after you read them!
Charmi, 13 years
CONGRATULATIONS Charmi!
Your answer to the above question has won you a gift voucher worth RMB 200 from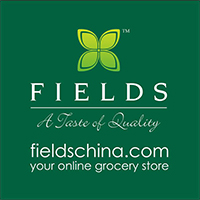 ENJOY & KEEP READING!