A toddler's charm often lies in expressions – the well rounding of first words, gestures and smiles. For Advait, it began with a smattering of colors. Even before he could form his first word, he made his first artwork on the kitchen floor with food colors. Mind you! He was just a couple of months old then and this was his first tryst with art and a veritable beginning of a young career.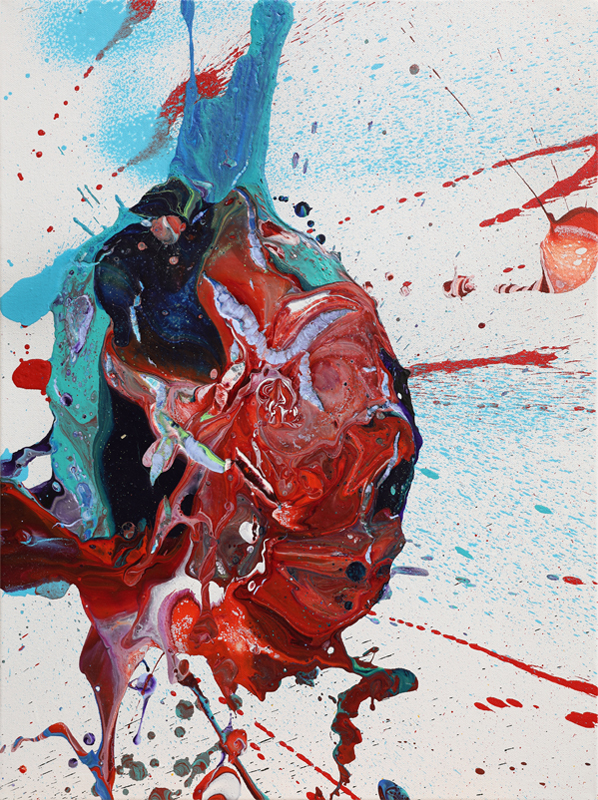 Born in Pune, India, Advait has flourished with colors. Back home, he had waged a war on the walls with his imagination, until his mother slipped in a canvas and range of colors towards him. Advait developed a method for himself that transpired effortlessly from mind to paper, and quite literally so. He often feels up colors on his skin and then etches them on the canvas. By now, he knows several color shades by heart and his skillset extends to various tools.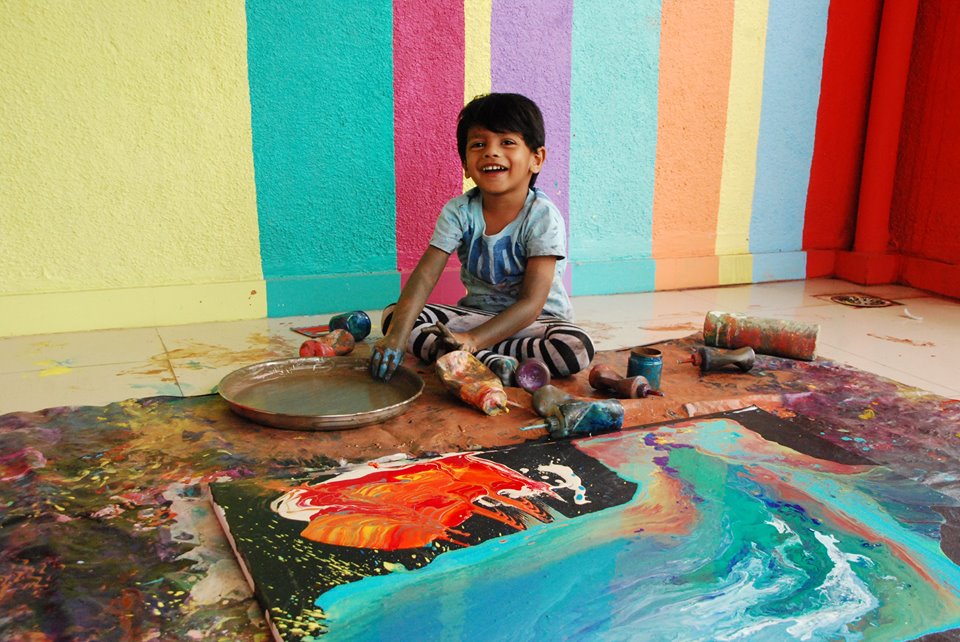 These imaginings began with childhood fascinations of dinosaurs, flora and fauna and of course space. While realizing these magnificent works, he understood how depth matters to the art's soul. In an effort to do this justice, he would pick up inanimate objects – marbles, toys and so on – and paste them between his paintings.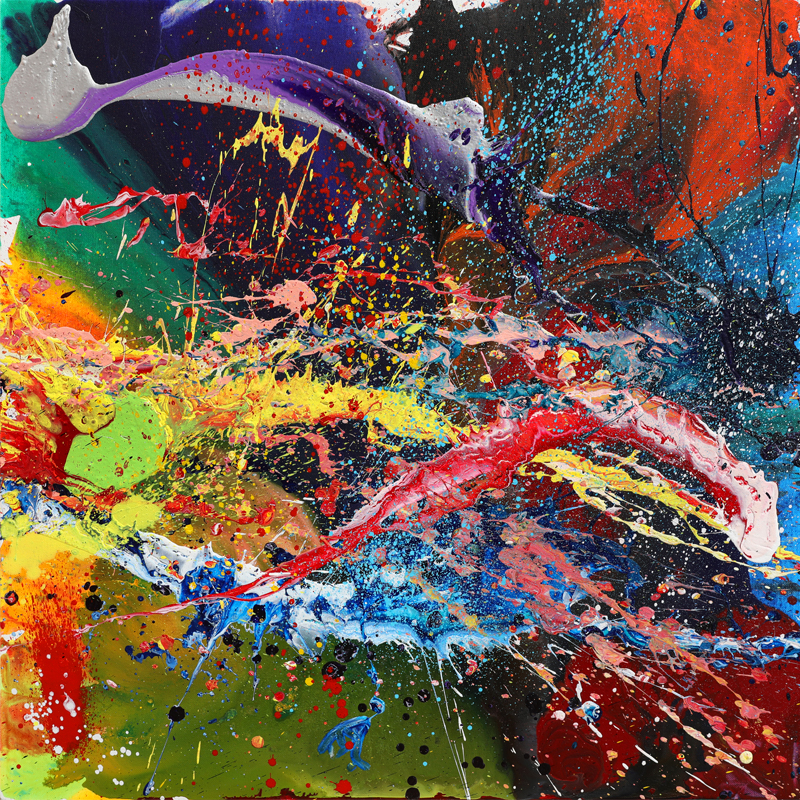 These raw artworks sparked a solo exhibition in Pune when he was merely two-and-a-half-years old. His first curators spent months observing him; the organic flourishing of his art, the ethics of his space and the unabashed natural whole process. Once these painting were up, they found buyers and widespread appreciation. It was the first time that he was hailed as a prodigy.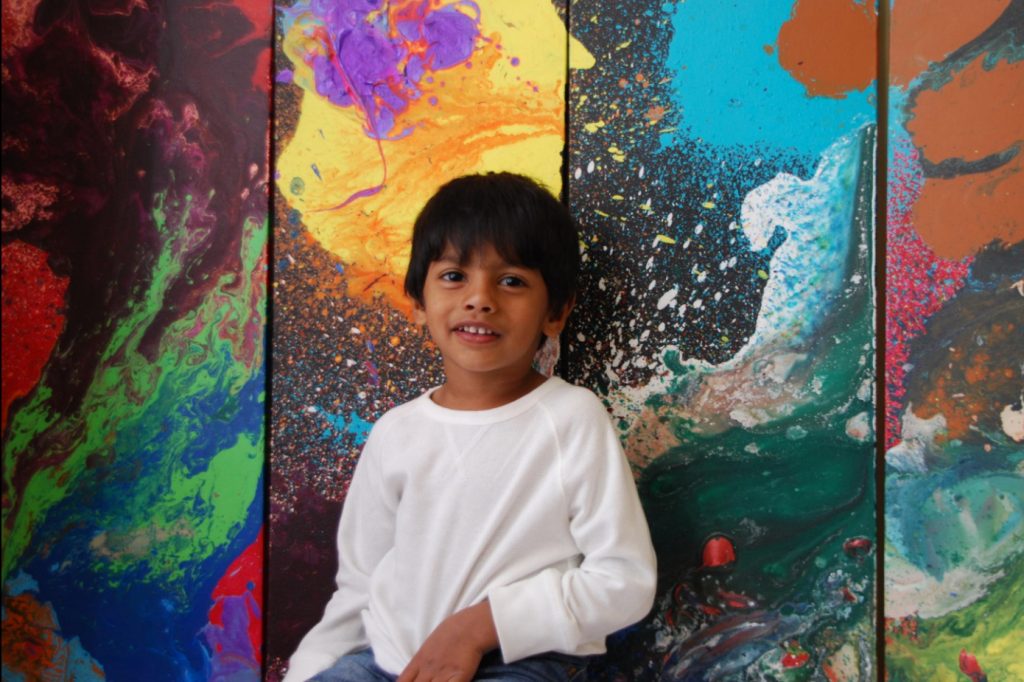 Advait and his family then moved to Saint John, Canada. A migratory movement for young ones is often jarring, but it wasn't for this young artist. If anything, a maturity seeped into his paintings with his subjects attaining a cosmic quality. This bold shift made a noise melodious enough to attract attention in the country. Soon, his collection found its way to another solo exhibition called 'Colour Blizzard'. Once again, the media flocked, appreciated the prodigal pursuits and reported on how paintings were sold for thousands of dollars. He achieved a distinction and marked a place for himself among the world's youngest artists.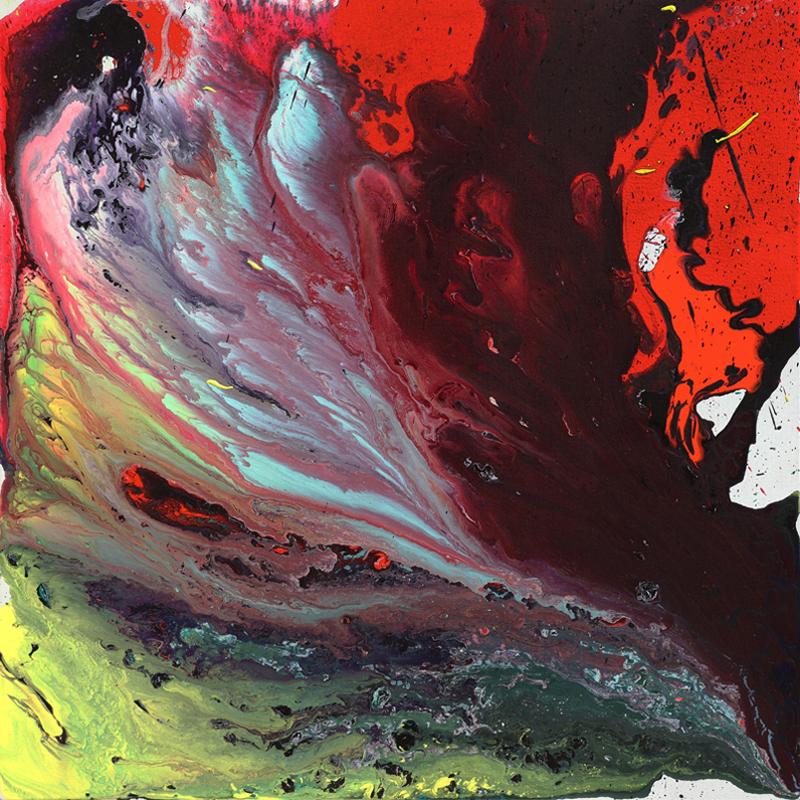 The dazzle of this success was bright enough to call for the next goal – The Unites States. The four-year-old is now ready to take on New York Art Expo. Here, he has already set a standard by being the youngest artist to present in their 40 years.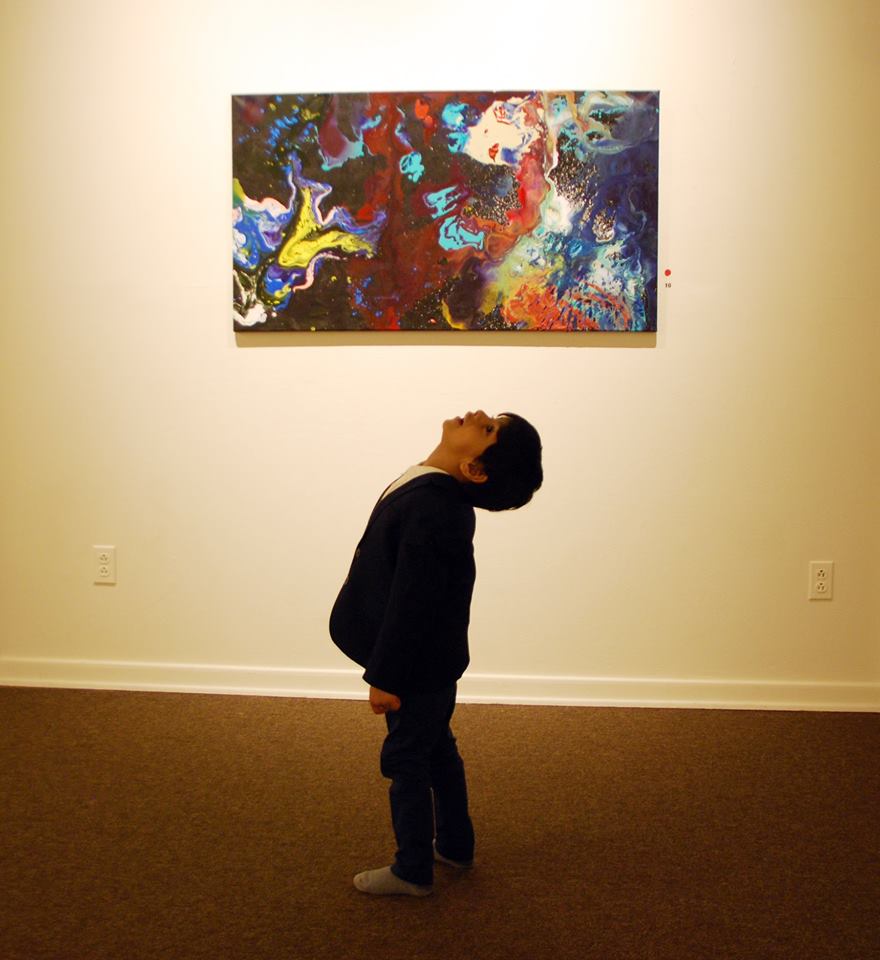 The journey so far sounds like it is being drawn towards a tailored stardom. But in reality, Advait is just a humble kid with a shy demeanor. He never forgets to smile. He articulates his sentences softly and never vies for attention. It is perhaps this modest quality that adds to the winsome skills. This calm demeanor, however, harbors raw passion that the world is steadily witnessing.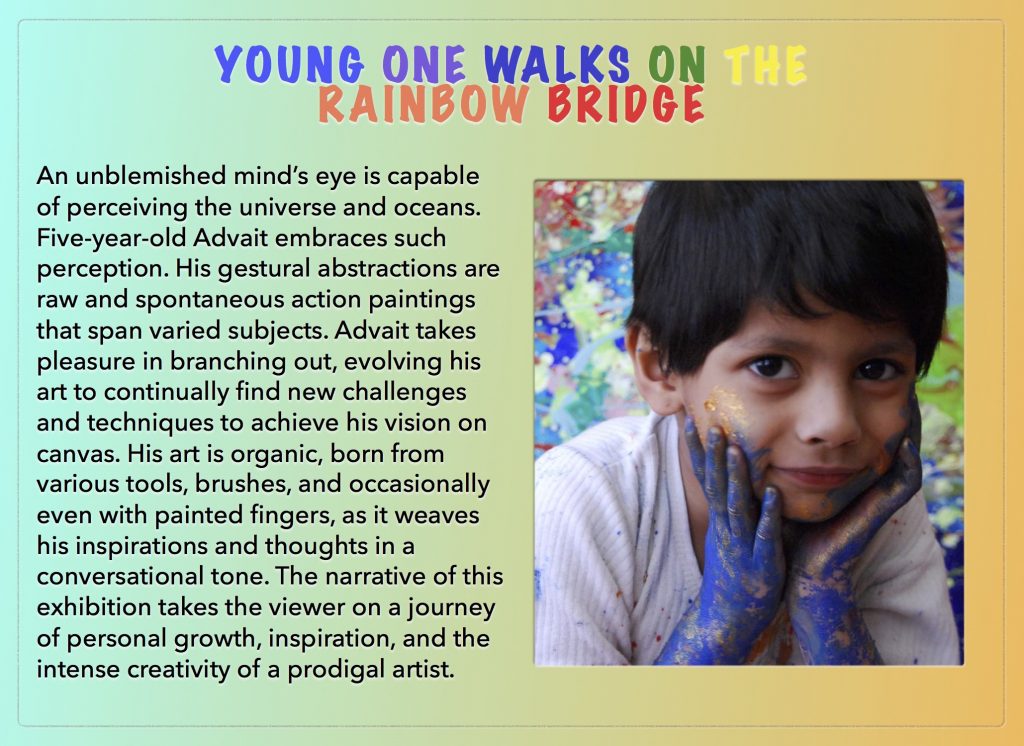 Biography:
After taking art-world by storm, five-year-old Advait Kolarkar put up a radiant show at the New York Art Expo, where he was also their youngest patron in 40 years. The Indian-origin and resident of Pune has been hailed as "prodigy" by The BBC and several global print and television outlets, making him one of the youngest artists worldwide. His work ethic and wondrous imagination has caught art lovers' attention internationally, who are often thrilled to know that his instinctive journey began when he was just eight months old. His art tells plethora of stories that spring from his vivid imagination. He won smiles through donations and at the Children's Wish Foundation. The world has opened its arms to the young philanthropist, whose poly-chromatic carrier has started flourishing like an eternal spring.