Article by Nithya vasu
We are scared of our own shadow when there is light in front of us; an identical shadow disappears in the dark as the light goes off. I feel this is the theory behind someone's thought, and this is often a powerful quote. It relates to people who are browsing this phase of change. Self-worth is the drive to increase the intensity of light.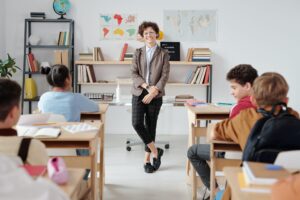 As teachers, we may wonder if school assemblies are appropriate or effective. Whether mentioning current events in the classroom will only encourage hostilities to bloom. If we only get on with the business of learning, we won't serve the real purpose. I feel that the truth is whether we attempt to seal ourselves and our communities from the negativity, or work to interact with young people and their world in a variety of ways. Our choices tell children what we value. And no matter point of view, it seems apparent that critical thinking, multiple literacies, effective communication, and a curiosity about us and one other are skills that we will all agree are necessary for 21st-century students.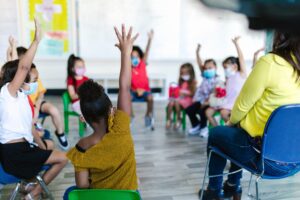 Education is a powerful tool and may be operated in any sector. It requires complete vision, focus, and vibrant energy to march towards the longer term. The education sector is underrated and conceptualized together with power. Learning is often related to the vibrations of the conch, where a student can be an influencer who adds the flavor of sound produced by the conch.  The curriculum adds value together with an evolving teacher influenced by reading, writing, speaking, listening, and research contributions. Writing should create impact, listening should be without judgment, book relevance should be a suggestion, and children should learn free expression to talk, dream, imagine and explore the planet through their eyes. Children should shy away from turmoil, challenge setbacks and overcome the fear of being educated to measure happily.
During the pandemic season, we teachers experienced a lifetime exposure called Teach from Home. Students were restricted to four walls of the home and parents were unable to entertain them for quite three hours a day; hence all schools came up with the innovative idea of Learn from Home. Textbooks went digital, innovative activities were planned to increase attention span in front of the digital mode, point presentations were made as support study material, and teachers had to equip themselves to handle technology from home. Some teachers had to shop for gadgets, tablets, phone stands, whiteboards, scribbling pads, and a group of camera-specific clothing too.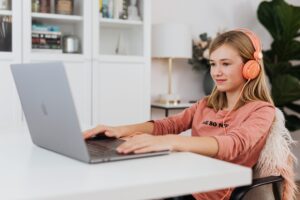 I am sharing a few interesting anecdotes from my experience and from my colleagues who are teachers.
I was teaching class 11 students from a school in Cuddalore, a little town near Pondicherry. I had my video on while the students were asked to shut their video to enable smooth streaming of the class. I used to be an enthusiastic teacher with hands-on student-oriented activities, action songs, and games, while the students on the other end were used to traditional teacher-oriented learning. I would begin the class with a childhood rhyme, later connect it to the lesson, and expected the students to participate during my class. For example, Humpty Dumpty sat on a wall Humpty Dumpty had a great fall, is related to more mass and more inertia as it was heavyweight Humpty-Dumpty. As I was doing this action song, the students had their video and audio muted (being monitored by the class coordinator) and were quiet. In the mean time, my daughters happened to peep into my room to witness my sitting posture and dance, but the other end was a blank screen Laptop box! My family thought that since I was restricted to home curfew, I had lost my mind because they thought I was teaching myself with a blank laptop turned on.
My friend, a French teacher, is passionate about oral recitation classes as she believes a language is learned well only through good pronunciation. She used to repeat the same word and expect students to respond. But, alas, it had been a disaster when her doctor daughter came inside her room to check her blood pressure.
My neighbour's children were in primary section , I could hear their teacher teaching online and that they could hear me teaching inside my room ,that was the kind of quiet streets we had without school vans honking, vendors screaming and even the air was breathing fresh .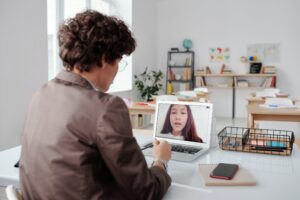 While teaching from home, I could hear my neighbourhood children's teacher teaching them online; they could also hear me doing the same.That was due quiet streets we had without school vans honking, vendors screaming, and even the air was breathing fresh . The change we felt within was enormous with limited resources at home , all members of family together in one room to share their experiences, no shopping, no shouting , no helpers to run the household while the fear of being attacked by an unknown source kept us heading towards spiritual path. Life is brief; make it sweet. Our neighbourhood is the best depiction of the care towards each other. We used to chat from our respective houses , share grocery , support the elders during emergencies and stand together to fight the cause.
Musings of pandemic effects in a class environment
If it's difficult to vary the existing curriculum, use the chance to ask students why different perspectives aren't included and challenge them to apply critical thinking skills. All the students in the school are unique individuals, so use that fact to create a diverse and inclusive school culture. Take the time to find out about your students: Where do they come from? What kind of socio-economic situation do they live in, broadly speaking? Are they meeting academic achievement standards, or are they struggling? Do they get together with their peers? With everything that you simply keep track of and work on, it would be difficult to find the time to intentionally build relationships with students, especially if you're in a leadership position.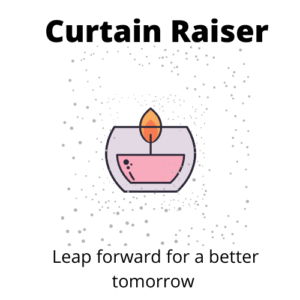 Here are some ways to start:
• Schedule an outing of your day to visit classrooms or walk through the halls. Let students know to approach you with problems (or just to say hello), then follow through on what they come to you with.
• Communicate your vision and goals for the varsity to your teachers. Encourage them to return to you with any questions or concerns, and work with them to market diversity in the classroom.
• When you recognize your students and understand their strengths and weaknesses, you'll be better equipped to market diversity and work with teachers to address the challenges and opportunities that come with a focus on diversity in the classroom.
• Uniform standards cannot apply to various classrooms, so start working together with your teachers to establish different approaches for students with different learning needs
• Encourage teachers to use different teaching strategies. Techniques like project-based learning, differentiated instruction, and blended learning all allow teachers to assist learners with different needs.
•Introduce adaptive technologies to enable all students to find out alongside their peers.
• Facilitate independence in thinking and action. There are some ways to facilitate students' independence. For instance, when students begin their work without specific instructions from the teacher, they are displaying independence. When students ask questions, the teacher can encourage independence by responding in a way that lets the student know how to find the answer for him- or herself. When teachers ask students to gauge their own work or progress, they're facilitating independence, and asking students to perform for the category (e.g., by reciting or role-playing) also promotes independence.
• Promote student Hands on-task behavior. Keeping students on task maintains a high level of intensity of instruction. By starting lessons promptly and minimizing transition time between lessons, teachers can help students stay on task.
Final thoughts on Learning as an element of growing up as an individual
While the children are taught to face challenges, find solutions, and solve problems, self-learning, self-evaluation, and self-engagement must be promoted along with academics. The varsity is already full of students and staff with diverse and varied backgrounds, abilities, and skills! All you have to do is start highlighting that diversity and utilise their skills for the benefit of the individual. Teachers should Empower students for future living.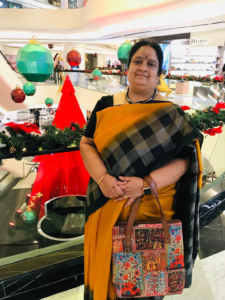 Nithya Vasu is a content developer for lesson plans, a teacher trainer and a certified content writer.
Picture courtesy: Pexel Images