Interviewed in 2019 in Shanghai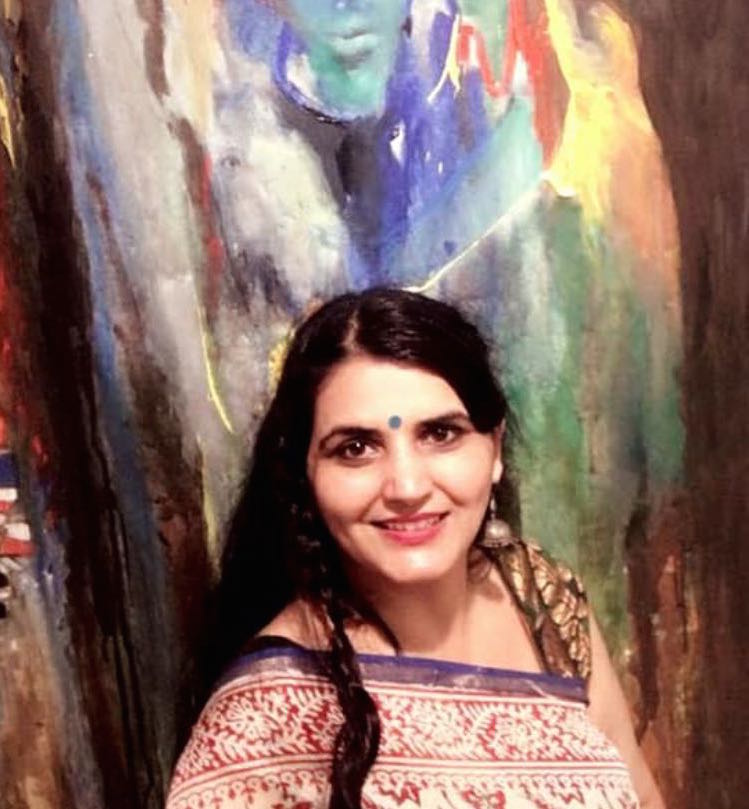 Artist Renu Sangwan is from New Delhi, India. She mainly focuses on the creation of beautiful imageries that speak to her audiences in the language of bold colors. She creates and maintains a purposeful, learning and supportive environment for the students through different workshops globally. In this interview, she discusses the inspiration, idea, imagination and thought behind her wonderful paintings.
OOKEM:  What inspires you to draw?
Renu Sangwan: Inspiration is a multifaceted, multidimensional thing. Some get inspired from nature and its vibrant hues , some with individual aspirations and creative needs. For me, painting is like a meditation which allows me to satiate my creative needs allowing me to express me as an individual, as to how I see the world and all its hues.
OOKEM: How long have you been drawing and how long did it take you to develop your style?
Renu Sangwan: I have been drawing since childhood, it was always my passion and medium of expression. However, I didn't take any formal training for the same. The travel to various parts of India and the world allowed me to interact with various artists and see varied styles, enhancing my interest in art. My professional journey commenced a decade ago, when I was fortunate enough to find an ideal mentor who mentored, guided and shaped my skills without altering the inherent talent in me. He instilled in me a great sense of confidence and belief in myself and my capabilities. Talking of style, I think style comes with maturity and experience, I am still delving with various styles.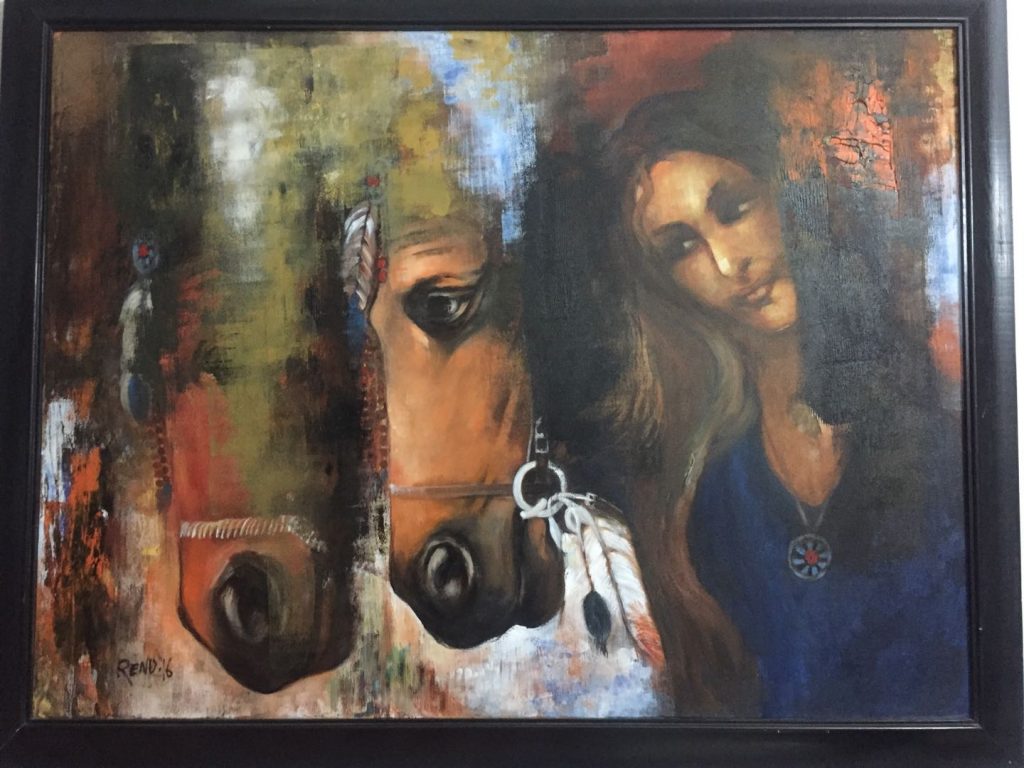 OOKEM: What does your work aim to say?
Renu Sangwan: My work aims to tell the story of emotions by medium of colors, the world around us is full of negative and positive emotions, in all hues and forms. I aim to give positivity to the emotions.
OOKEM: Who are your biggest influences?
Renu Sangwan: I believe influence comes from all directions provided the artist is an awakened being. Your basic instinct and nature keeps motivating you to create …I have a deep influence of spirituality and Indian mythology that one can easily make out from my work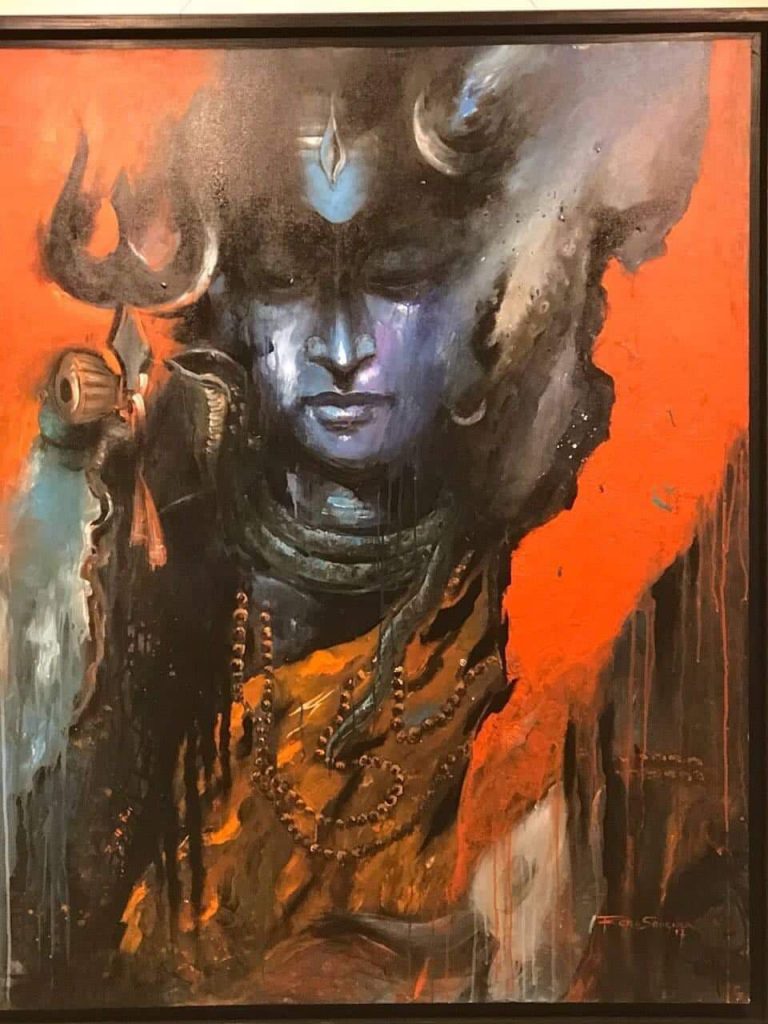 OOKEM: What art do you most identify with?
Renu Sangwan: I mostly work on realistic and semi-realistic art form. Where I can express my feelings through various forms, whether it's human or animal.
OOKEM: What themes do you pursue?
Renu Sangwan: As an artist, I can work on any theme, however, Shiva, Shakti (I mean Women and Emotions) are few of my favorites!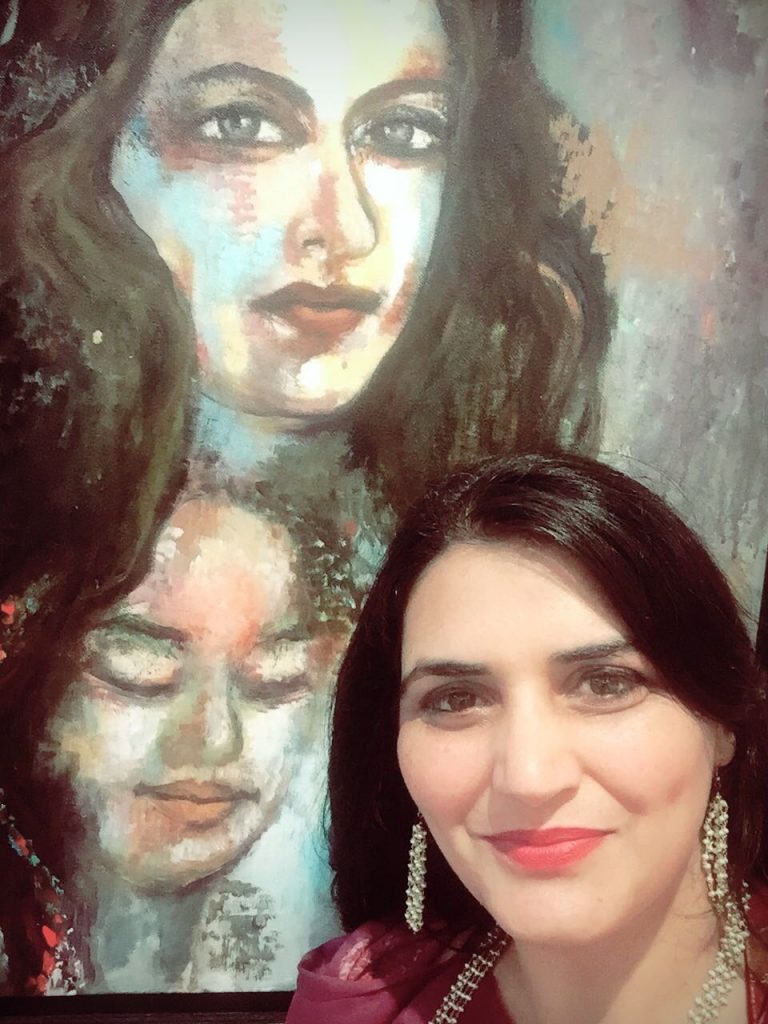 OOKEM: What is your dream project?
Renu Sangwan: These days I see a lot of stress and dissatisfaction that often disturbs me. There is so much goodness and beauty everywhere, but we humans don't want to acknowledge that. We are just busy in our small little worlds and the problems related to them. We don't want to come out of our cocoons.
I want to create a space that is purely based on imagination, creativity and positivity for every individual who enters and gets completely immersed. Where they would forget their stress, problems, feeling rejuvenated and positive while leaving.
OOKEM: What role does the artist have in society?
Renu Sangwan: I feel art is a strong medium to convey and influence the social fabric. It reflects the intellectual and creative capabilities of a society and country. Artists are epitome to creativity and they showcase the reality in their own way and often leads to amelioration of negative things of society.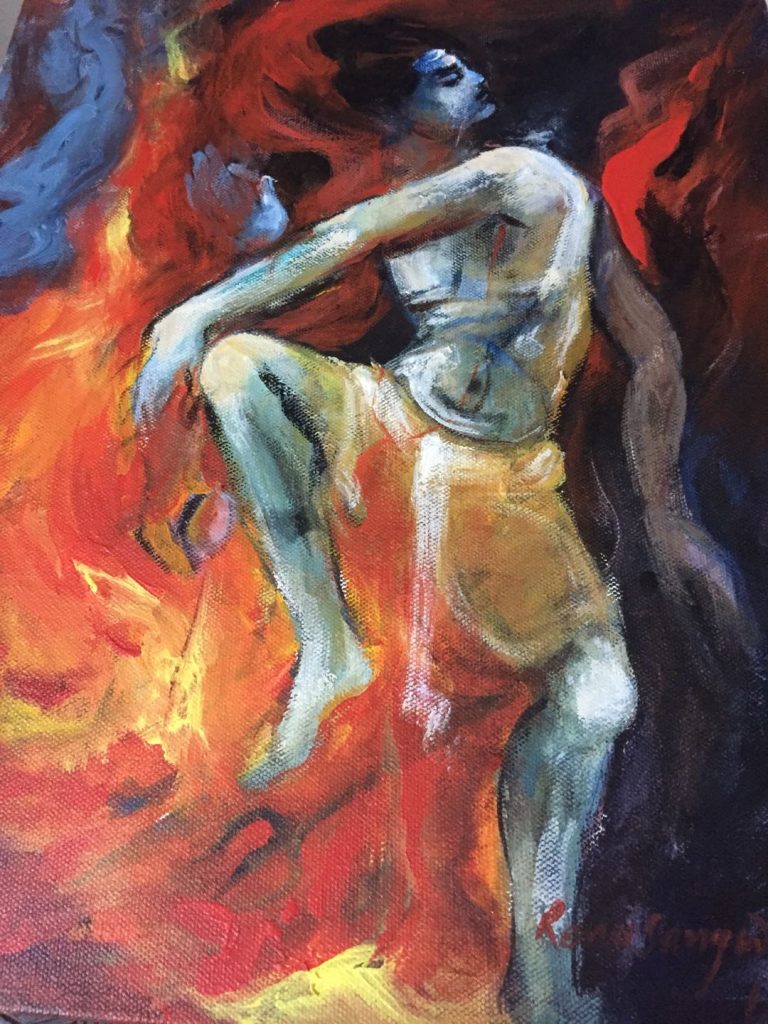 OOKEM: Describe a real-life situation that inspired you?
Renu Sangwan: It is my belief, that paintings carry positive vibes and energy, this thought of mine got positive direction when a friend of mine told me that she feels really connected to one of my paintings and that provides her positive energy and strength in her weaker moments. This incident really inspired me, and enhanced my belief that, we can heal people, spread positivity and happiness through art.
OOKEM: What's your strongest memory of your childhood?
Renu Sangwan: When I was a child, Art was not a preferred subject, it was nonexistent in most of the schools and could only be undertaken in secondary schools or colleges – and it was mostly left for annual day displays. One day in Art Class, my teacher told us to draw a women's face, and I had never drawn any decent drawing before that. So, I drew a very funny face, which I thought was good, but my teacher didn't like it, and commented adversely in front of the whole class. That incident shook my self-esteem and I became serious in my endeavours. In order to prove myself, I practiced hard and made a painting which was nominated as best artwork by the same teacher and which was later displayed to the entire school.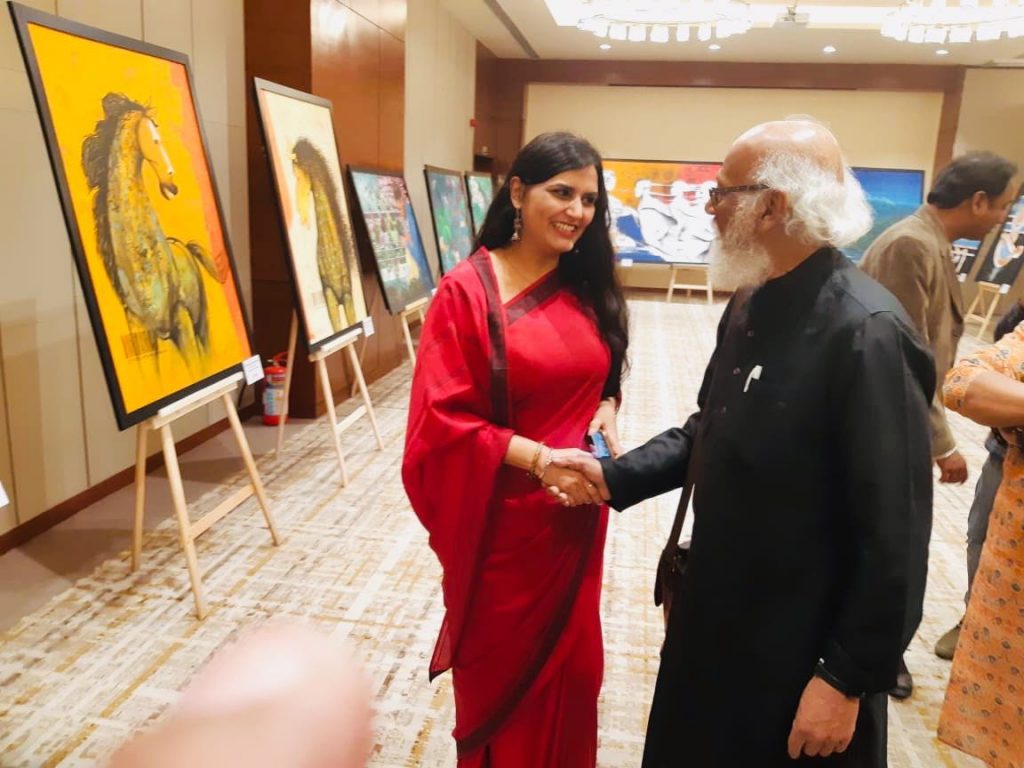 OOKEM: What's the best piece of advice you'd like to give to the young artists?
Renu Sangwan: Dear young Artists, Just listen to your inner self and follow your passion. Observe things around you or whatever inspires you. Believe in yourself and create your own piece of art…
OOKEM- Thank you very much for being a source of inspiration not only for our young readers but also for the adults who are also in love with this art.
Renu Sangwan- Pleasure is all mine! Thank you OOKEM!