"The purpose of education is to make good human beings with skills and expertise. Enlightened human beings can be created by teachers." – Dr. APJ Abdul Kalam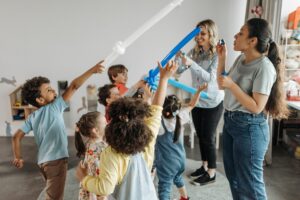 To begin with, I would like to give my heartiest congratulations and gratitude to all the teachers for their great contribution to society. Teacher's day is the time to recognize them for helping all their students and guiding them to a brighter future.
It is an opportunity to celebrate the administration and staff of the schools as well. Reach out to your school principal, secretaries, and support staff to let them know how much you care.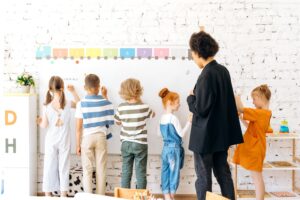 "A great teacher is a treasure to students, parents, and the community."
Here are some handy ways where a class can come together for the Teacher's day celebration:
Decorate the classroom and staff room with colorful ribbons, balloons, paper flyers, and fresh flowers to welcome your teachers on this special occasion.
Arrange a cake to celebrate with a stage performance and snack party in school.
Shout out on social media about your favorite teacher, and what message you wish to convey them.

Draft out a message on Facebook, Instagram, Twitter, or your other social network of choice. You could even attach a picture of your teachers as a special touch. Share the post with your friends, family and followers, so everyone knows how much you appreciate your teachers.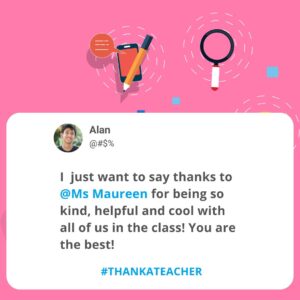 Write a thoughtful post on social media using the hashtag #ThankATeacher
DIY meaningful gifts– This is a thoughtful and creative process; workout according to your creativity and portray how much you know your teachers.
Make a spinning wheel (game)- Write all qualities of your teacher and let your teacher spin the wheel. Where the wheel stops, one of the students elaborates on that quality of the teacher, and recalls the day when it happened. Keep repeating and play till you want. This game is an engaging and a fun activity, as well as great for cultivating positive student-teacher relationships.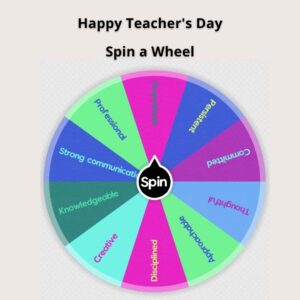 Some young learners who are shy and want to share their thoughts and experiences with their teachers; they can make a personal card with the help of their parents and gift their teachers on this day. In this way the teachers are amazed to see how kids are learning to write what they have taught them in class.
Last but not the least 🙂
Good behavior is the best way to celebrate and appreciate your teachers. Submit all your homework and classwork on time, and be on your best behavior while your teachers are teaching. By respecting and listening to your teachers, you are showing that you appreciate what they do.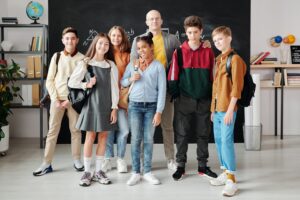 "Not all superheroes have capes, some have Teaching Degrees."
Picture courtesy: Pexel Images