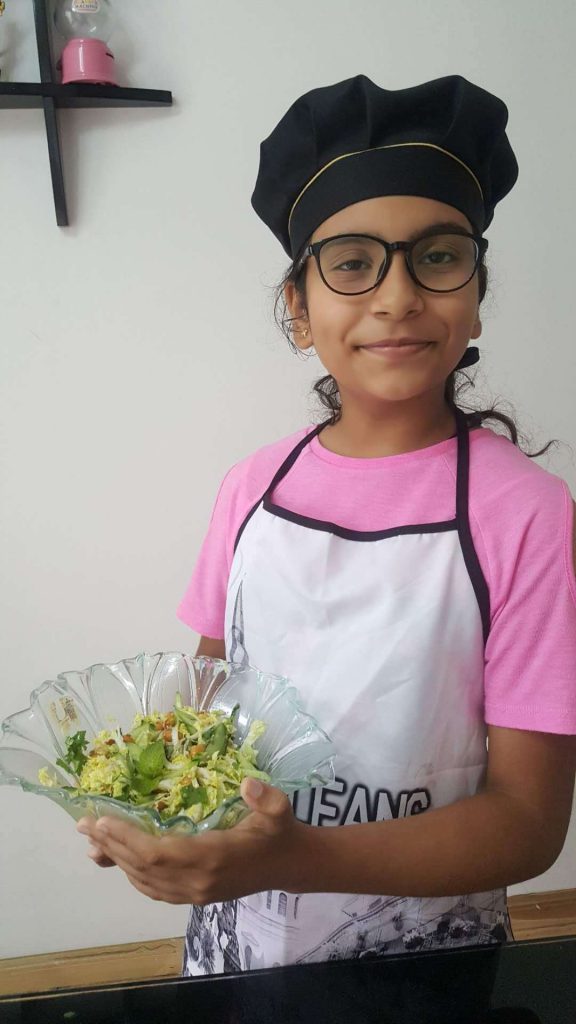 VOICE OF WOMEN, CHINA an online tribe of women, organised a cookery contest where children participated from the comfort of their homes. During the contest that was conducted over a period of four weeks, kids sent their videos of their personal introduction and showed their skills at fireless cooking. They were assisted by their mothers at all times and the main focus was on their confidence in presenting healthy recipes.
Their participation was judged on the basis of the uniqueness of their recipes and presentation of the dishes. Kids made videos where they freely talked about their recipes and presentation. The aim of this contest was to enhance the speaking skills of the participants and overcome their shyness of facing the camera. This also helped in boosting their confidence as junior chefs and tap their hidden talent.
Our Own Kids E-Magazine interviewed the 1st Runner up of VOW Junior Master Chef 2019, Diyana Sadhnani, who dreams of being a chef when she grows up. She has also shared the videos of her favorite recipes for the readers of Our Own Kids E-Magazine!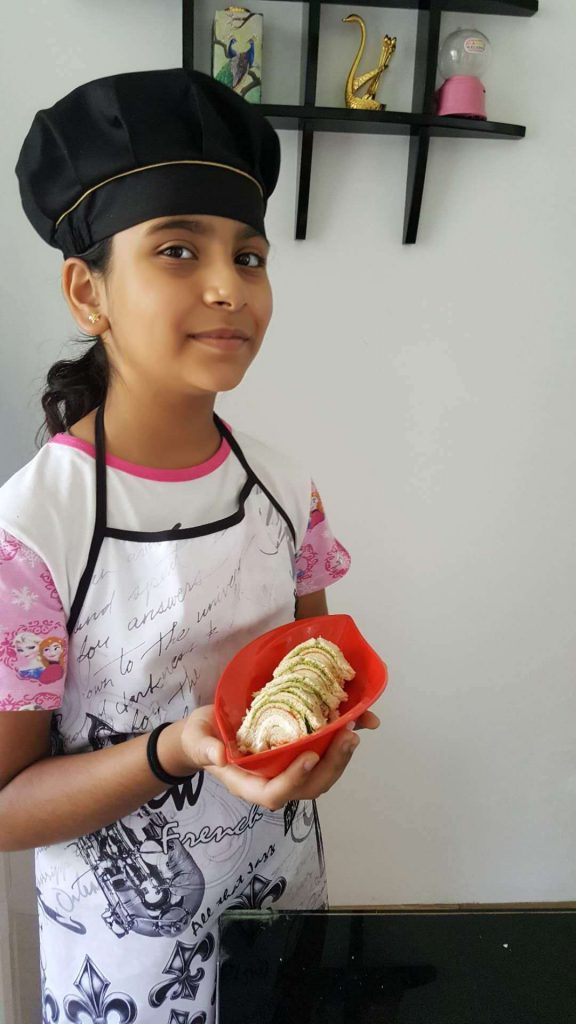 OOKEM: Please introduce yourself to the readers of Our Own Kids E-Magazine.
DIYANA: Hello I am Diyana Sadhnani, Im 8 years old, and I live in keqiao shaoxing. I study in shaoxing International school in Grade 3.
OOKEM: What got you into cooking, have you always had a love for food?
DIYANA: I love food and my mother is an amazing cook. She loves making new dishes for us, and I always like trying new things that she makes. I see her and always want to be like her, sometimes I help her in the kitchen. So when I got to know about VOW Junior Masterchef Contest, I wanted to be a part of the contest and show my skills.
OOKEM: What does being 1st runner up mean to you?
DIYANA: Being 1st runner up means a lot to me! I never expected to be one of the winners, as there was too much competition in the group.
OOKEM: How much has the participation in VOW JMC contest added to your cooking skill?
DIYANA: I am thankful to Vow for giving me a platform to show my talent. After participating in VOW JMC my dream is to become a chef when I grow up.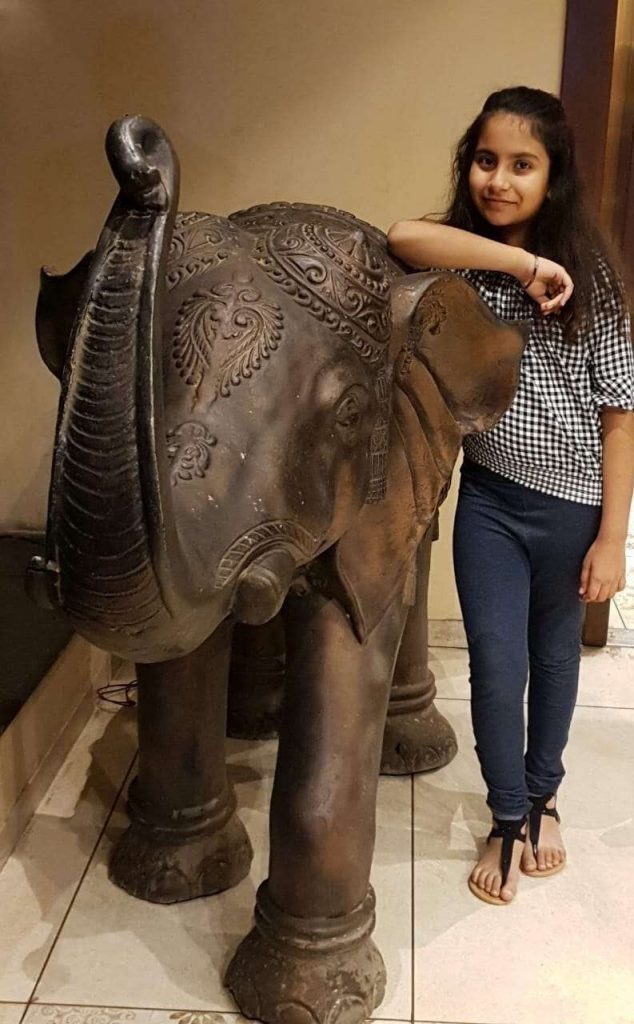 OOKEM: Are you in contact with any of your co contestants? 
DIYANA: Yes, I am in touch with Saina Lalwani as she lives in the same city and we both study in the same school. But, I would like to be in touch with all of them as I learned a lot from all.
OOKEM: What is your favorite recipe to make!
DIYANA: I love making different types of milkshakes, If you ask me which is my favorite recipe in JMC. Then I would choose "Salad and Fruit Popsicle".
OOKEM: What are your best tips to the kids for their own healthy eating? 
DIYANA: Healthy Eating is always good for us. It helps us grow and perform the task given.
OOKEM: Thank you Diyana. We wish you all the best!
DIYANA: Welcome, and thanks for having me here!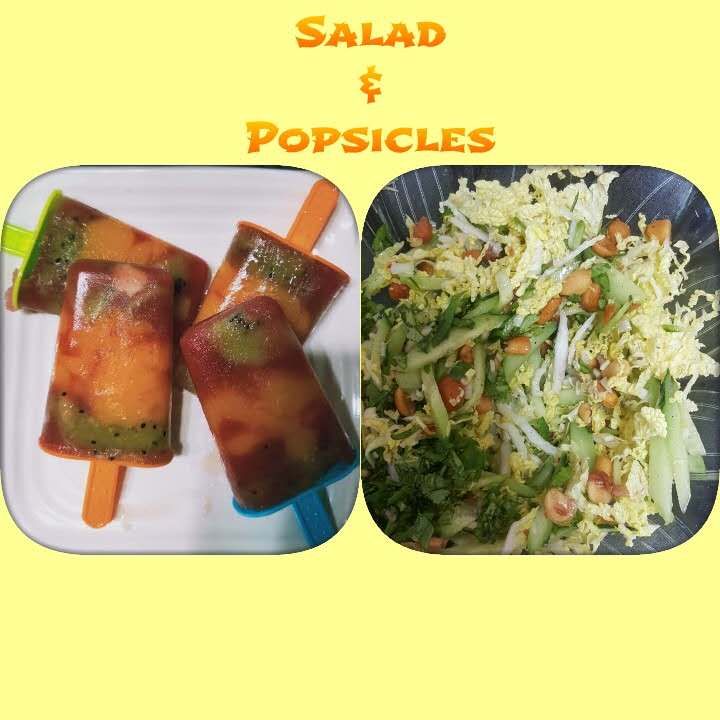 Check the videos of Diyana's Recipes!
Fresh Fruit Popsicles
Ingredients
Watermelon Juice
Mango Pulp
Kiwi Pulp
Fresh Chopped Fruits
Popsicle Mold
Method
Put some chopped fruits in the popsicle mould
Then Add Watermelon juice in the mould
Top it with Mango Pulp and Kiwi Pulp using a spoon
Freeze it for 5-6 Hours to set the popsicle
Hot and Sweet Vegetable Salad
Ingredients
Chinese Cabbage
Cucumber
Coriander
Roasted Peanuts
For Dressing
Chopped Garlic
Chopped Red Chilli (Optional)
Olive Oil
Salt
Sugar
Black Pepper
Vinegar
Lemon Juice
Method
Mix Ingredients in a bowl for making a dressing
Pour Dressing on Vegetables and Peanuts (Mix Well)
Serve Cold