Brand story:
chulala is a independent design studio specializing in kids living style. chulala pursues the goal of fine and fun living style for your little ones, even sleep can be fun and stylish!
All the products are of high quality and made with love and care. Architectures, paintings, nature are the inspiration of our designs. Thoughtful arrangement of patterns, colours and high materials have made chulala products not only practical but also brings fun and colour into your little ones daily life.
We also produce stylish items for our lovely mums!

chulala is also the agent of the well known French toy brand Moulin Roty which was established in 1970's. Moulin Rory offers premium quality products that are safe, fun and well designed according to different age groups.
Info about latest collection:
Cotton, linen and bamboo fiber are used for our spring and summer collection. Our newly arrived swaddles, summer blankets have brought more fun prints and spring colors.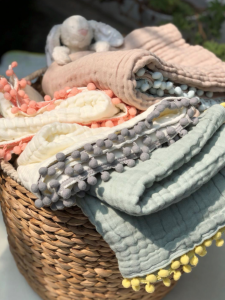 Name of the product: multiple use kids blankets
Material: 100% cotton
Price of products: RMB220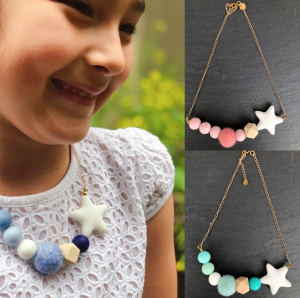 Name of products: mixed material kids star necklace
Price of the products: RMB180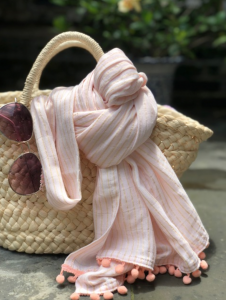 Name of product: Scarf and hair band travel set
Material: Bamboo and cotton
Price: RMB195
Designers Profile:
chulala's two founders are both from designing and business backgrounds.
Xing comes from designing background, after graduating from Tongji University, she continued her studes in Germany and obtained a Master degree in Architecture. After moving back to Shanghai, she worked at international architecture firms as architect and project manager.
 
Jessica graduated from Zhejiang University, and moved to Shanghai where she worked for a UK government organization helping UK businesses entering the Chinese market place. She then operated her own business consulting company focusing on market entry and company strategies.
 
As parents ourselves, we understand the need for high quality, functional yet stylish products. We had challenges ourselves finding the right quality and design products. Using our knowledge and expertise, we decide to form chulala to meet the need.
Exclusive Reader Deals:
How much discount: 15% (exclusive of Moulin Roty products)
Duration of discount: 1 month
Contact us:
WeChat ID: chulalashanghai