It's January 2020, and a perfect time to create my bucket list. I am going to put some interesting, some crazy and some wonderful things in my list. My mom says I create my own entertainment! Actually, when I am not allowed to use any of my digital devices I have to be creative with the things that I can do during my e fast. Hehe…
In 2020 I will:
Try: Eat something that I grow by myself
Go: Visit a farm and learn
Do: More kindness acts
Make: Cookies at home
Watch: All the episodes of Star Trek (original series)
Become: More forgiving
Enjoy: More time with my baby brother
Learn: Calligraphy
Create: Art piece using acrylic colors
This is not the end, I will add more to it, because I love doing all that I have written here!
What is in your Bucket list for 2020?
Here are some IDEAS FOR A BUCKET LIST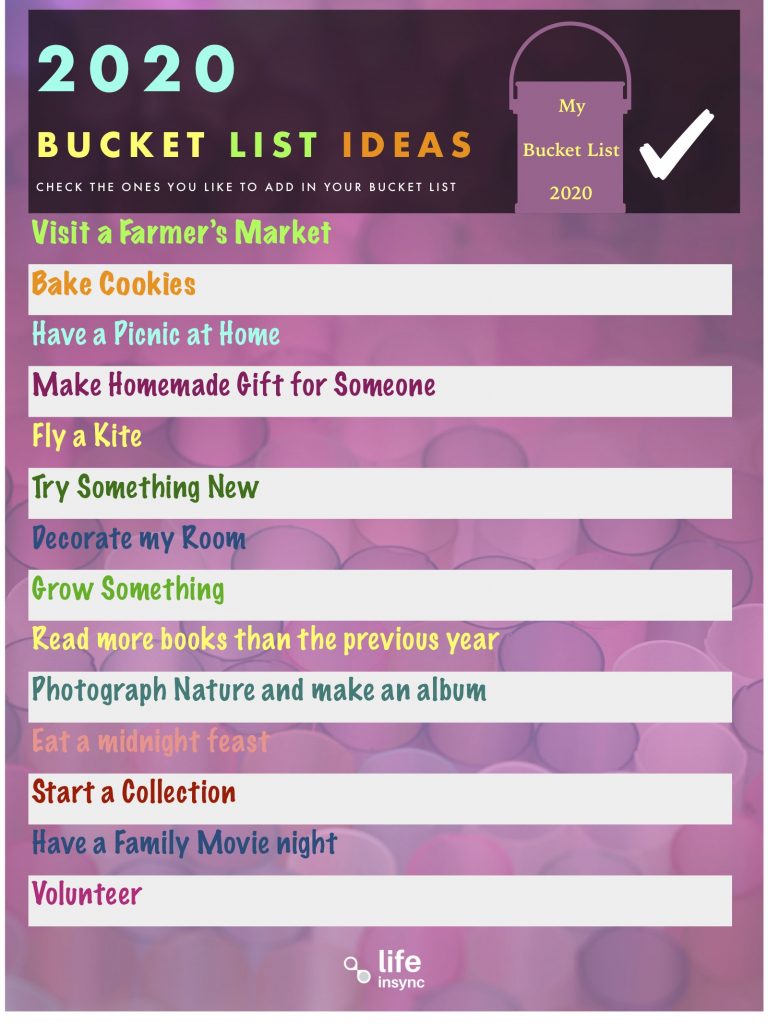 Download your copy HERE
Happy 2020 to the readers of OOKEM!