Children's fashion entrepreneur Nicole Kwok says 'You don't have to sacrifice looks for comfort'
The founder of Shanghai sustainable children's clothing brand Katie & Love talks about challenging fast fashion in the kids' apparel world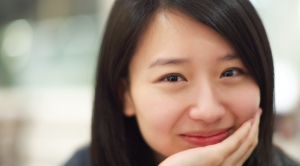 China might have seen a boom in eco-friendly food culture, but sustainable clothing in comparison is just gaining traction. We talk to Hong Kong-born entrepreneur and mum Nicole Kwok, founder of Katie & Love – a children's fashion brand that manufactures using recycled and sustainable materials – about the brand, its design principles and the challenges the industry faces.
How did the idea come about in the first place?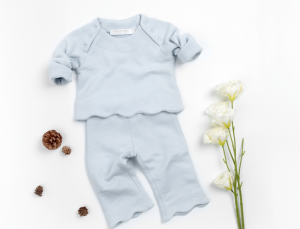 I founded Katie & Love in Shanghai in 2016. Like many mothers, I look for clothing for my children that make them look beautiful and feel good. I had the opportunity to meet an architect who showed me how natural materials can add to the sense of wellbeing and comfort of a space. I experienced how most construction materials like cement are mass-produced and cold, while the use of natural resources brought a warmth and energy that could not be replicated. I thought the same philosophy could be applied to enhancing the feel and beauty of children's wear. So I started looking into sourcing the best natural fibre and then tailoring the fabric using simple but graceful designs. 
but graceful designs.
What are your design principles?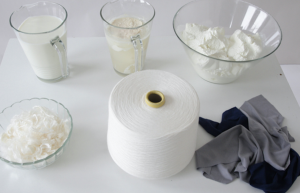 The basic principle was to make elegant and functional clothing for children, using the most luxurious organic fabrics available. My team invested deeply into researching how to integrate natural fibres to produce unique pieces made from milk, bamboo, and wood, which are highly durable but also extremely comfortable.
You're buying an outfit for your kid. What print are you getting?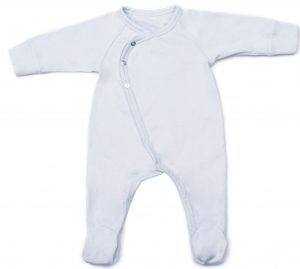 If I were to pick a onesie for my toddler it would be simple soft pink or
cream. I don't like things like floral patterns to distract from the baby's
natural cuteness.
Looks or comfort?
I don't believe you have to sacrifice looks for comfort. Good design will allow you to both look the very best, but also feel the very best.
What's the consumer landscape for sustainable clothing like in China?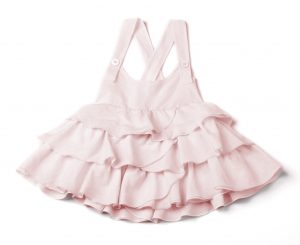 Like the rest of the world, fast fashion in China is very popular. The clothes
are trendy and inexpensive, but many people are not aware of the
significant effects that the textile industry has on our environment. By
sacrificing quality for lower costs, wearing something a few times and
throwing it away creates a large amount of wastage. Today nearly 20
percent of all water pollution occurs through the making of non-organic
clothing with cheap carcinogenic dyes and its manufacturing processes.
The concept of sustainable clothing is still new, and it will take time for
customers to understand and accept the benefits that come from the higher
price for organic clothing.
Where do you see Katie & Love in five years' time?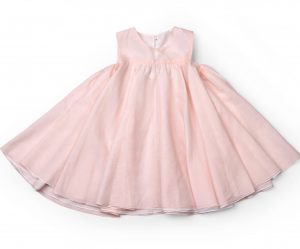 In five years, I hope to see an increased awareness that will help people understand how to take better care of ourselves and our community. If Katie & Love can help in any way to have the customers experience the benefits of sustainable design and fashion, I feel I would have helped in my own little way. Our clothes are harder to make, but they are made with all care and attention for something I would use for my child.
Bricks-and-mortar or online shop – which do you prefer?
Both, as they add different benefits to our customers. I like the efficiency
and ease of the online shop for customers to find and purchase our
products. However, for clothing like ours, the customers really need a store
to experience the difference. For example, a physical store allows the
customer to feel the fabrics' silky texture.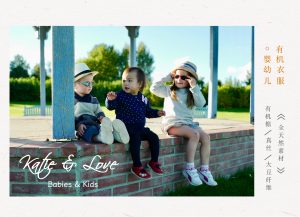 If you could get any famous designer on board, who would it be?
If I could work with any designer, I would look to work with the Creative
Director of Gucci, Alessandro Michele. His children's apparel design has a
strong statement with fun designs that I think would add some excitement
to our clothes without sacrificing the understated grace of the pieces.
Find out more about Katie & Love and its products by visiting its Taobao
shop.