Měilì De Nǚhái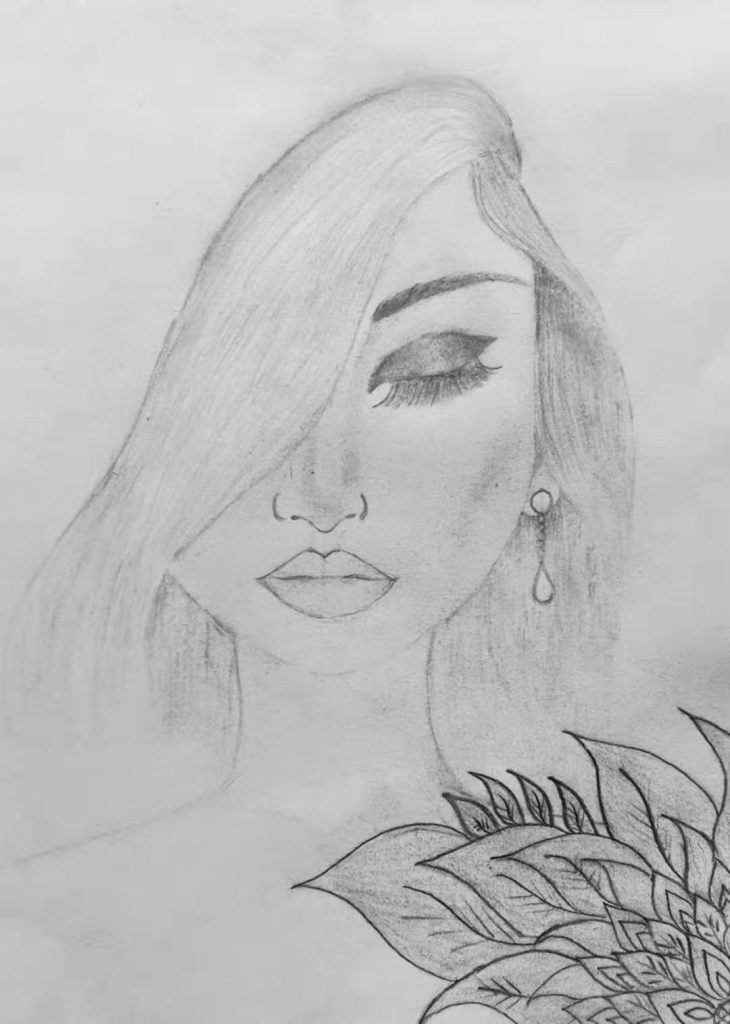 Měilì de nǚhái is a Chinese word that means "Beautiful Girl".
This girl dreams of a world, where there is complete peace, and everything is Beautiful…
– Deepanjali Shirgurkar
Water Color Painting
Knife Painting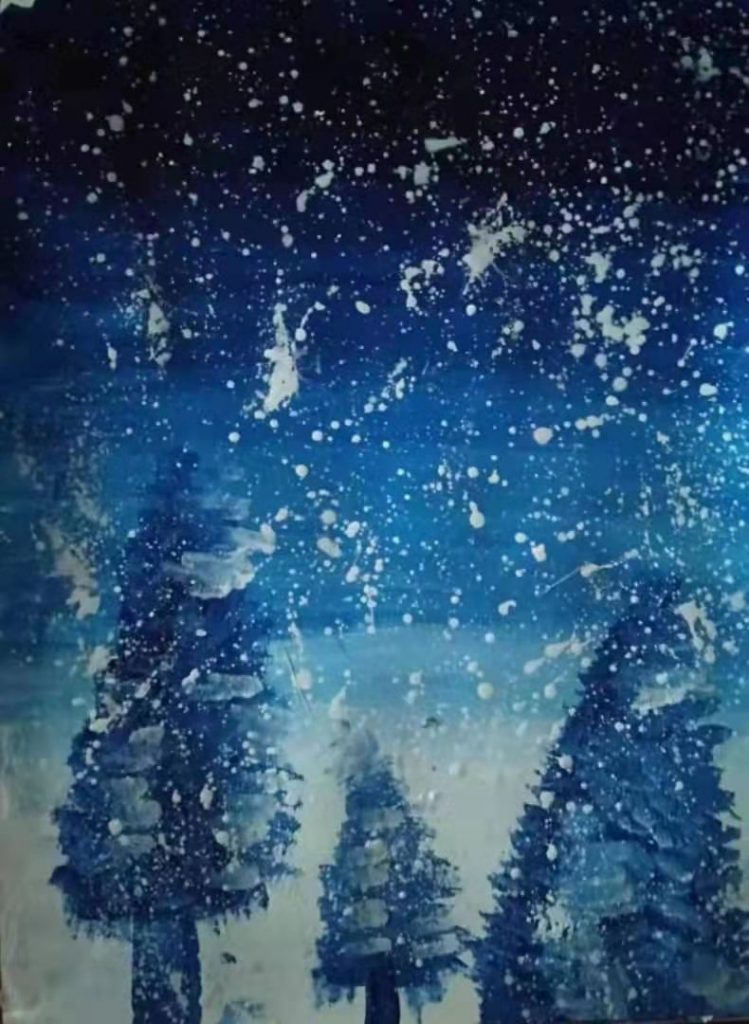 Mandala Art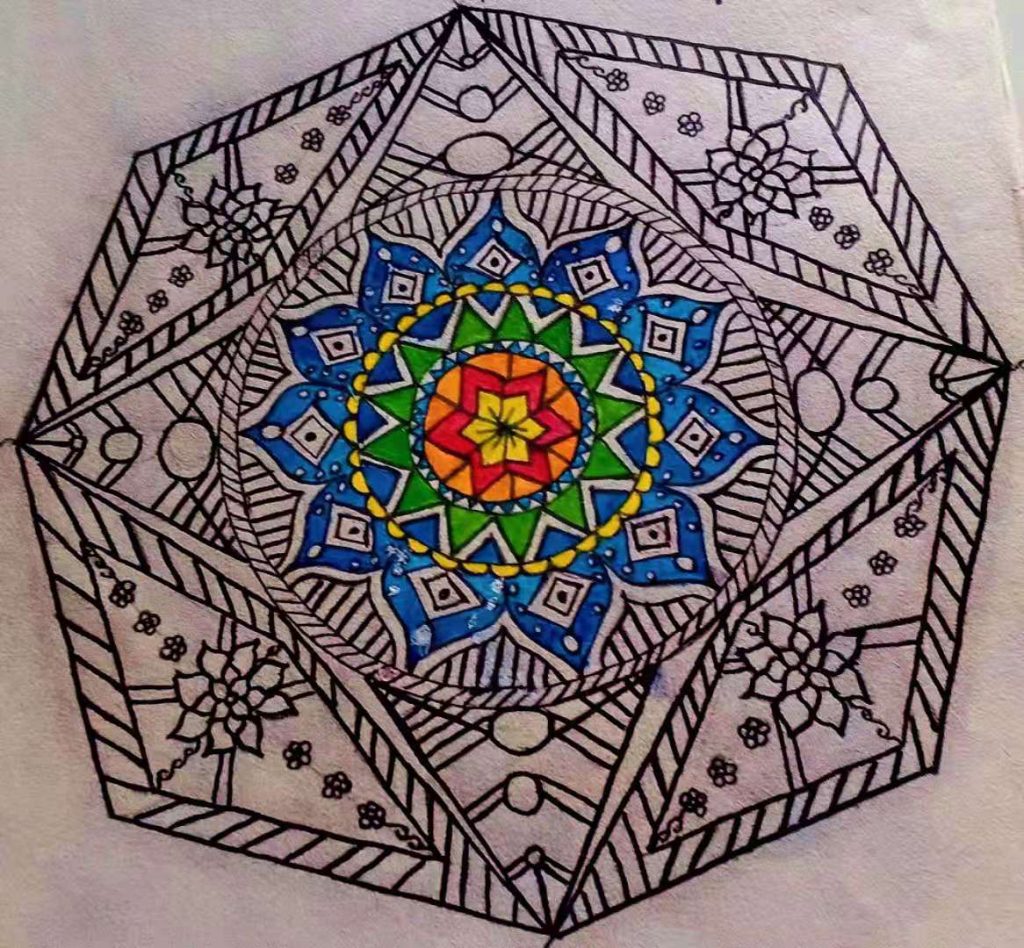 About the Artist-
My Name is Deepanjali. I study in SMIC School, Pudong. I am in Grade 7.
It all started when my mom used to be  amazed at my casual drawing, coloring, doodling around with crayons and colors,  when i was around 5 yrs old.  Gradually my interest grew and Painting and Sketching became my  favorite hobby. I Love  experimenting with all Art forms. As Thomas Merton Rightly said, and  I truly believe… ​"Art Enables Us To Find Ourselves and Lose Ourselves at The Same Time"